$2.5 Million Available to Disadvantaged Social Work Students
Touro College Graduate School of Social Work Lands Prestigious Federal Grant of $2.5M to Fund Scholarships for Full Time MSW Students Committed and in Need
Date: December 15, 2016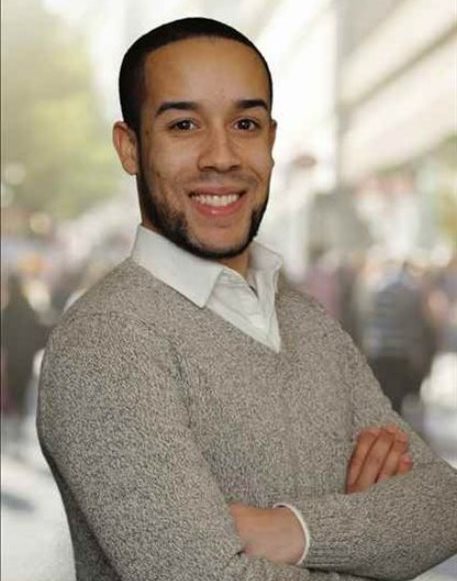 Christian Rodriguez
New York, N.Y. – Christian Rodriguez, a 24-year-old graduate student from the Bronx pursuing his master's degree at the Touro College Graduate School of Social Work (GSSW), is among 31 students recently awarded a prestigious scholarship under a $2.5 million grant from the federal government's Scholarships for Disadvantaged Students program.
The program provides scholarships of up to $21,000 per student for the 2016-17 academic year, with the possibility of a second award of up to the same amount for a student's second year of full-time MSW study. The grant, from the Health Resources and Services Administration (HRSA) of the United States Department of Health and Human Services (HHS), supports scholarships at the school for the next four years through 2020.
Rodriguez expressed gratitude for the fellowship, which is enabling him to broaden and build upon his work to help more troubled populations grappling with substance abuse, PTSD, and depression.
"I felt I had a good sense of how to help people meet goals and plan for their futures but I had a lot more to learn and I wanted more practice. I also wanted to work with different populations such as those with severe mental health issues. Social work gives me that opportunity," he said.
Dr. Steven Huberman, founding dean of the GSSW, noted the grant is in line with Touro's mission of providing accessible and affordable quality education to the underserved. "We are honored to be recognized with this federal grant. Touro is dedicated to helping develop careers of those who might not otherwise have the opportunity to further their education, including people of color, immigrants and refugees. Our goal is to train culturally competent professionals who can meet the complex needs of our cities' diverse populations," the Dean said.
Rodriguez is a first-generation New Yorker. His family came to the U.S. from the Dominican Republic in the 1980s. Since obtaining his bachelor's degree in sociology summa cum laude from The City University of New York in 2014, he has held various positions at non-profits. He learned about the GSSW through a friend who had attended and after some research, it seemed like the perfect fit.
"Social work is about engaging, listening and understanding people from all walks of life. It is working from where the client is and helping them build a foundation that is going to support them. When I can help someone I am helping myself. It feels good to know I have the resources and knowledge to provide that support," said Rodriguez, who added that Touro stood out to him because the faculty and staff are "kind and nurturing."
"I appreciate the environment they have created. It is very intimate and I learn best when people are close together. Classes are small and professors really care to know you as a person," he said.
Scholarships are awarded by the school to individuals who meet economic and educational eligibility criteria, which include applicants from disadvantaged backgrounds with financial need including underrepresented minorities, and are accepted for enrollment as full-time students. Economic criteria based on income guidelines established by the HRSA and educational criteria (cumulative undergraduate GPA of 3.1 or higher, for example) must be met.
"We are interested in reviewing applications from students who have demonstrated financial need and are committed to working in underserved communities. We have a stellar cohort of HRSA scholarship recipients who are superb students. The $2.5 million will make a great difference to New York's most vulnerable and at-risk populations," said Huberman.
For more information on the scholarship and a Touro Graduate School of Social Work admissions application please contact Dr. Annecy Baez at annecy.baez3@touro.edu.
This project is supported by the Health Resources and Services Administration (HRSA) of the US Department of Health and Human Services (HHS) under grant # T08HP30149 and titled Scholarships for Disadvantaged Students (total award amount $630,000.00). This information or content and conclusions are those of the author and should not be construed as the official position or policy of, nor should any endorsements be inferred by HRSA, HHS or the US Government.
About the Touro College and University System
Touro is a system of non-profit institutions of higher and professional education. Touro College was chartered in 1970 primarily to enrich the Jewish heritage, and to serve the larger American and global community. Approximately 18,000 students are currently enrolled in its various schools and divisions. Touro College has 30 campuses and locations in New York, California, Nevada, Berlin, Jerusalem and Moscow. New York Medical College; Touro University California and its Nevada branch campus; Touro University Worldwide and its Touro College Los Angeles division; as well as Hebrew Theological College in Skokie, Ill. are separately accredited institutions within the Touro College and University System. For further information on Touro College, please go to: http://www.touro.edu/news/