Social Work and the Pandemic
Touro Graduate School of Social Work Addresses Health Disparities and Social Work on the Front Lines
April 05, 2021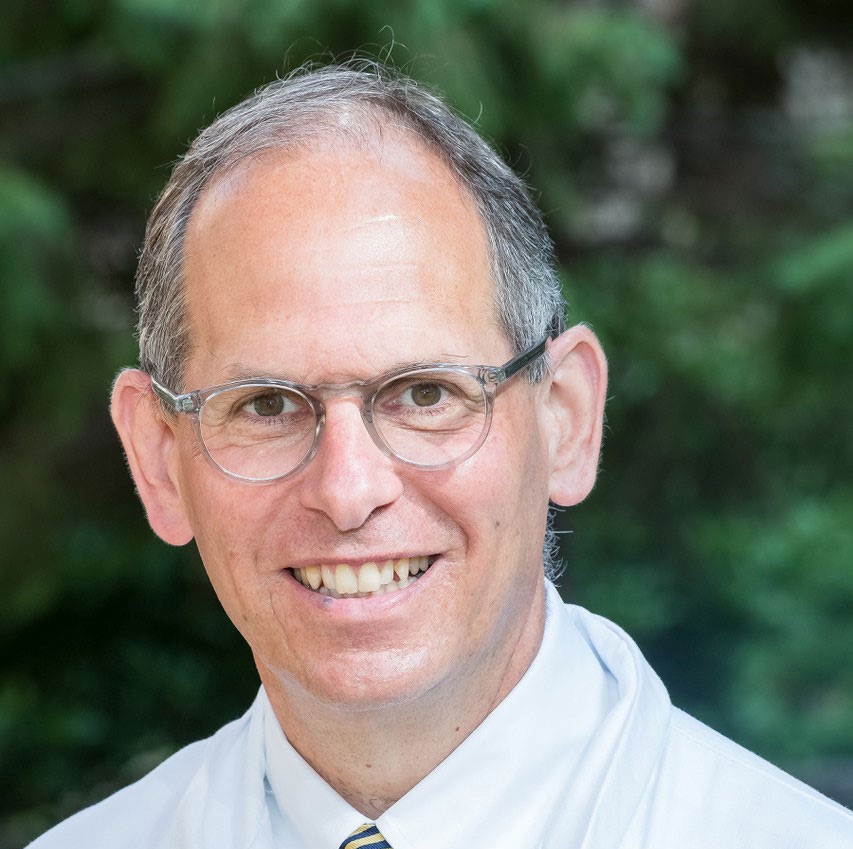 Dr. Neil Schluger
Social work professionals and medical experts addressed health disparities and the role of front line social workers during the pandemic at the Touro College Graduate School of Social Work's recent "Community Day", held on March 23rd.
One hundred students, faculty and alumni attended the annual meeting, part of the school's celebration of "Social Work Month". Guest panelists addressed COVID-19 infections, death rates, and vaccines; social work in the hospital setting; and health care in New York's immigrant communities.
"Comparatively speaking we have had a rough time of it here in the United States and have not done well," said Dr. Neil Schluger, professor and chair of the Department of Medicine at New York Medical College, who led off the discussion.
More than 30 million have had COVID-19 in the U.S. and about 550,000 have died of the illness since the beginning of the epidemic, he said, adding the U.S. is among the countries with the highest number of cases and death rates.
In New York City, the epicenter of the pandemic a year ago, almost 800,000 people – one tenth of the population – have had COVID-19, about 100,000 have been hospitalized, and 30,500 have died, he said, noting Manhattan has experienced lower numbers of cases and deaths than the other boroughs.
Significant COVID-19 Disparities
While case rates for COVID-19 are similar for most age groups, death rates are higher for those over 65 and "very very low", for those below age 35. "Age is the single greatest risk factor for dying of COVID-19," he said.
The data showed significant disparities in infection and death based on sex, race and income or poverty level. While men and women have become infected at about the same rate, men have died at higher rates than women. Blacks/African-Americans and Hispanic/Latino New Yorkers have had higher death rates than whites or Asian Pacific Islanders.
Income or poverty have had a relatively modest effect on who contracts COVID-19, but a more pronounced effect on death rates from the virus, Dr. Schluger said.
"You're a little more likely to get COVID if you live in a high poverty area. Significant disparities in the impact of infection in NYC I think are related to things like the underlying health status and access to high-quality care. We know people with obesity and diabetes are at higher risk of dying from COVID and these are not equally distributed among New Yorkers."
People working from home, or those living in Manhattan where the death rates are lower and the number of hospital beds per person is higher than in other boroughs, may have had more protection, he noted, "All of these things are hypotheses...but they are all potential reasons for the disparities we've seen in the toll the epidemic is taking in New York."
To date, over 100 million vaccines have been given in the U.S., without any worrisome safety issues, Dr. Schluger noted. Still, in the same way that there are disparities among who gets COVID, there are disparities in who is getting vaccinated. Eighty percent of New Yorkers are now eligible for vaccination and over three million doses have been administered in NYC. Thirty-eight percent of those vaccinated are white, 19 percent Asian, 18 percent Hispanic/Latino, and 14 percent Black. "Access is probably a bigger issue than hesitancy," he observed.
On the Front Lines
Doris Joy, LCSW-R, ACM-SW, a social worker at New York Presbyterian Hospital/ Columbia University Medical Center, shared her harrowing experience on the front lines. As of March 2020, she recalled, "all of the usual ways of doing things went out the window."
Joy described her hospital, filled wall-to-wall with intubated COVID patients dying before her eyes. Staff were reusing their masks due to a PPE shortage and the operating rooms were converted into ICU space. Lobby and conference rooms were used for COVID monitoring. She said the hospital had become "a tense place", filled with exhausted doctors and nurses taking care of patients. Co-workers got sick and an ER doctor committed suicide.
In the midst of it all, Joy said, she witnessed something "profound" about the role of social work, "Without there being any manual or written script, I saw our lives and training had prepared us…to become partners and help alleviate the suffering. Social workers were able to stand still in the middle of COVID and see what we could do. We stepped up and stepped in. We jumped in and did whatever the situation demanded."
Amanda Lugg, director of advocacy and LGBTQ programming for African Services Committee in Harlem, shared her knowledge and observations of health care access and equity in New York's immigrant communities. At her agency, a multi-service human rights agency founded in 1981 by Ethiopian refugees, 90 percent of the clients are undocumented and ineligible for stimulus packages. The dominant language among their mainly West African clientele is French.
She described racial disparities in rates of infection, hospitalization and death as well as with vaccinations. A "Vaccine Hesitancy 101" initiative was launched to help. However, once launched it quickly seemed that access issues were more important than hesitancy. "We kept hearing the access issues: problems finding an appointment, not speaking the language…[People] want the vaccines but they just can't get" them she said.
Lugg reassured the students of their vital role, "Your advocacy at the city and state levels is directly informed by the work that you do and the clients that you have and the stories that you're able to share. You can really change lives."