Student Spotlight: Social Work Student Becomes Community Advocate
Michele Adams Inspired to Bring Change to Her Local Community
April 16, 2021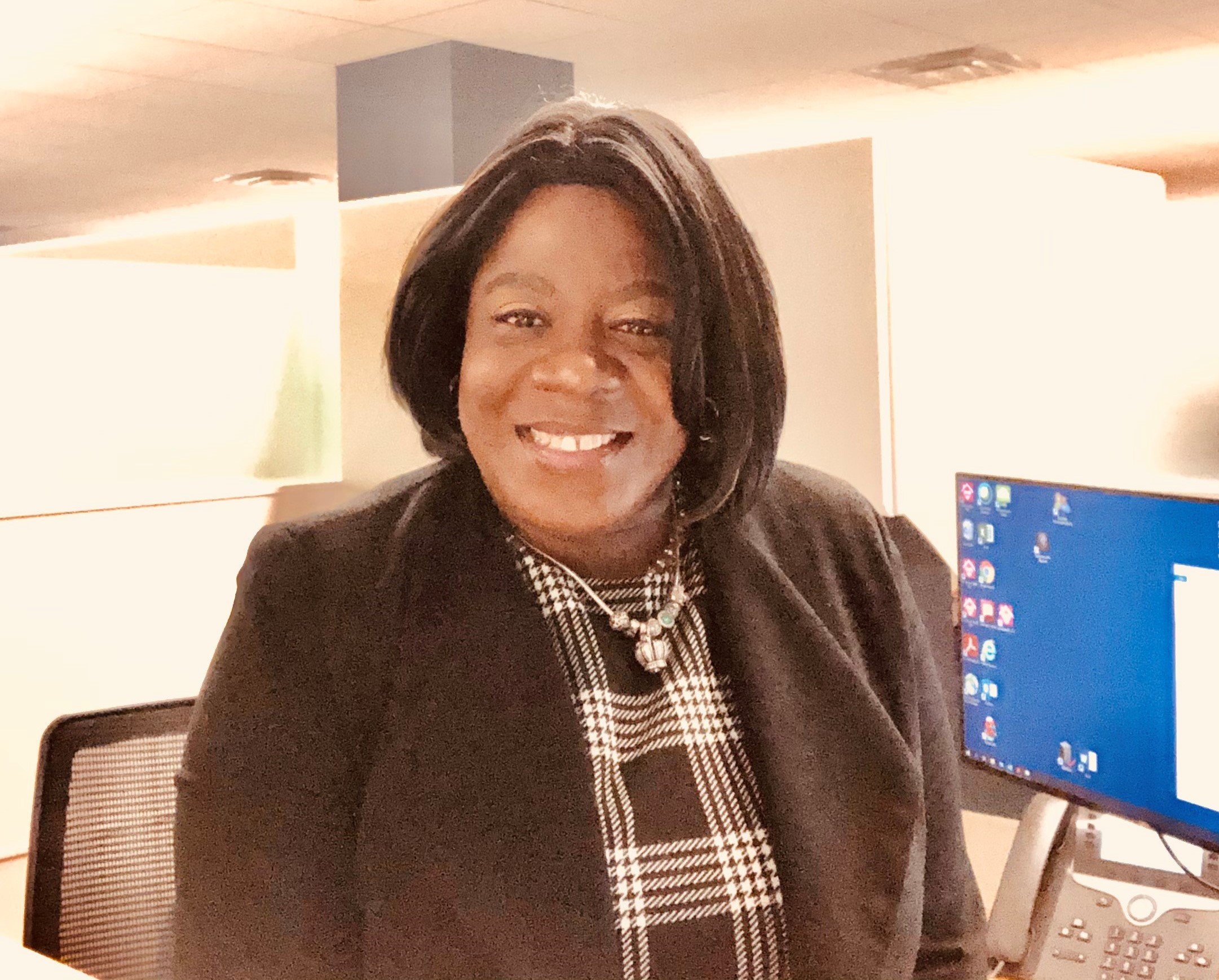 Michele Adams
First-year MSW student Michele Adams will be sworn in to serve a two-year term on Community Board 10 in Queens on Monday. Born and raised in Brooklyn to immigrant parents from Aruba and the Dominican Republic, Adams' social policy classes at Touro inspired her to seek the appointment, representing her local community of Ozone Park. She was one of over 900 applicants to apply for board openings throughout the borough.
Please tell us about your academic background and early career interests.
I graduated from Hunter College with a bachelor's degree, and later earned an MBA from Metropolitan College of New York, in management. Early on in my career I had a love for computer technology, which helped me gain work experience in training and development with various software applications. I soon progressed to hard skills training, such as organizational and leadership development in financial services organizations.
How did you transition from business and technology to social work?
9/11 was a turning point. I wanted to do more meaningful work and thought about what my legacy would be. So I went to work at a nonprofit organization, providing training and development on mental health-related topics to clinicians throughout NYC. I managed a $2M budget and a staff of administrators and subject matter experts. I progressed onward to care coordination and case management for vulnerable populations diagnosed with serious mental illnesses and/or substance use disorders (SUD). Currently, I am doing my fieldwork at a residential home for people transitioning to independent living, all of whom suffer from SUD or mental health problems. I am at a stage in my career where I would benefit greatly from having an MSW or license so that I can lead and develop programs like this that service the community.
What have you studied or experienced at Touro that has had the greatest impact on you, and why?
I have learned so much in a short span of time. I have increased my knowledge through classes on social work policy and learned about the inner workings of government at all levels. In Professor Harry Schiffman's class we learned about "political social work" – using policy and politics to create social change. In class, we pondered why more social workers do not get involved in politics. At Professor Schiffman's urging, I participated in the annual "New York Social Work LEAD 2021" day, organized by the National Association of Social Workers. On LEAD Day, social work students advocate for policy change with elected representatives.
How did you come to apply for the Community Board opening?
I have always wanted to get more involved in community politics to gain a better understanding of how or why things happen in my neighborhood. I just did not really know how to go about it. LEAD (Legislative Education and Advocacy Day) inspired me to consider my own social work political aspirations starting in my own community. So I contacted my neighborhood Community Board 10 and discovered applications were being accepted. I was interviewed and was more than surprised when I learned I was appointed as a Queens Community Board 10 member beginning April 1! I will admit that my heart sank during the interview when I learned that over 900 people applied for the few open positions throughout the borough, so I was not expecting to be contacted at all.
How do you think social workers can have an impact on a policy level?
Political social work in practice includes engaging with government and navigating the political arena to advocate for social change, which is essential for social work. It can include helping with political campaigns, registering voters, joining community boards, advocating for change, and even running for elected office. The foundation of social work has always meant empowering others and bringing about social change for the good of all vulnerable populations regardless of their socio-economic status.
What would you like to accomplish on the board?
During the interview, I expressed interest in becoming more involved in political social work starting at the community level. I expressed interest in highways, roads, traffic, air pollution, budgeting, legislation, parks and recreation, and employment opportunities in my community. The Board has 50 members. We had our first meeting on April 6th with a robust agenda. Congressman Hakeem Jeffries (D-NY) joined us. He welcomed new appointees and talked about the importance of community work. Everyone spoke about plans for community engagement and new infrastructures. It was very informative and intriguing. I look forward to this new journey and experience of community political activism and civic engagement.
How do you feel this experience will enhance your social work skills and insight?
Next semester I will be a Fellow in the school's government-sponsored Opioid Workforce Expansion Program, working with people who have SUD or OUD (Opioid Use Disorder). Upon graduation, I plan to continue this work as well as my civic engagement. The board experience will help me fulfill obligations under our profession's Code of Ethics to help meet basic human needs. Social workers should be aware of the impact of politics on practice, and advocate for improved social conditions and social justice.