Faculty
Annecy Baez, Ph.D., LCSW
Vice-Chair, Practice Sequence
Associate Professor
Graduate School of Social Work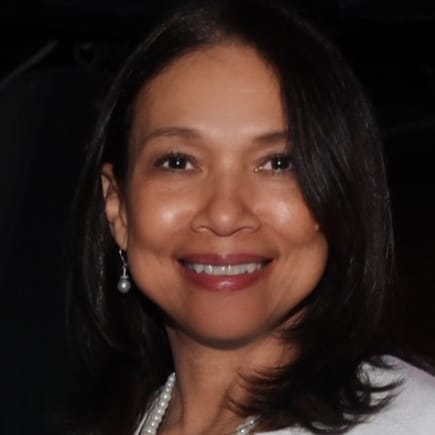 Contact
Areas of Expertise
College mental health, Latino mental issues, depression/anxiety, suicide prevention, trauma, domestic violence, mindfulness and spirituality in therapy.
Biography
Annecy Baez is an associate professor for the clinical social work practice sequence and teaches clinical practice and human behavior at the Graduate School of Social Work. Dr. Baez received her Ph.D. from New York University, her MSW from Hunter School of Social Work and her B.A. from Pace University.
Dr. Báez has been a clinical social worker for thirty years providing individual, family and group psychotherapy at various inpatient and outpatient settings including Jewish Board of Family and Children Services, Western Queens Consultation Center and Columbia Presbyterian. She was formerly the Director of a diagnostic residential trauma center in Westchester County, and has worked clinically and administratively at City University of New York as a Director of the Counseling Center at Lehman College. Dr. Baez has taught foundation and advanced courses in Human Behavior in the Social Environment and in Social Work Practice sequence. She teaches Social Work Practice with Individuals, Couples and Families, Psychodynamic Approach to Social Work Practice, and Arts Intervention in Social Work Practice. Dr. Baez brings forth a wealth of knowledge from her clinical, supervisory and administrative practice in both community organizations and in higher education. Before joining Touro College Graduate School of Social Work as an Associate Professor, she was an Assistant Professor at New York University School of Social Work where she taught clinical practice and human behavior.
Dr. Baez is a certified Focusing Oriented Psychotherapist and trainer whose interest in attachment, emotion, neuroscience and body-based experiential therapies has led her to receive further training in Schema Therapy, Emotion Focused Couples Therapy and Accelerated Experiential Dynamic Psychotherapy (AEDP). She has a life-long interest in trauma informed approaches that focus on attuning to both cognitive and emotional experiences of her clients. Dr. Baez has received Mindfulness Meditation Teacher Training and has a certificate in Expressive Arts Therapy. Her experience with trauma informed contemplative practices in higher education blends well with her educational focus on social justice and cultural diversity allowing for relevant exploration of social work issues.
Dr. Baez is also a poet and fiction writer, author of My Daughter's Eyes and Other Stories, winner of the Marmol prize for first Latina fiction (2007). Her story, "The Silence of Angels" and poems have appeared in Callaloo, a literary journal based at Johns Hopkins University, in Vinyl Donuts, an anthology from the National Book Foundation, as well as Brújula/Compass and Tertuliando/Hanging Out, a bilingual literary anthology published by Hunter Caribbean Studies, "Butterfly Kisses" appeared in Riverine: Anthology of Hudson Valley Writers, edited by Laurence Carr, Codhill Press and translated in Spanish as "Besos de Mariposas" and appeared in Viajeros del Rocio: 25 Narradores Dominicanos de la Diaspora, edited by Rubén Sánchez Féliz. "The Red Shoes," was translated by Ruth Herrera and appeared in Spanish as "Tacones Rojos" in Caudal, a literary journal in the Dominican.
Her professional writing and research is focused on mental health needs of Latinos, coping skills of youth in residential care, spirituality in the Latino community, the use of innovative approaches to social work education, and increasing college persistence for at risk youth. Her most recent research focus interest is on developmental trauma and its consequences, trauma informed education, as well as mindfulness and the arts in social work education and practice.
You can learn more at Dr. Baez's expressive arts website or her literary website.
Recent Publications
Baez, A. (November 2017). "How Being a Caregiver Taught Me To Pause and Take Care of Myself". The New Social Worker.
Baez, A. and Rodriguez, V.; Espinal-Suarez, Cynthia (November 2016). "College Student Inventory, Overall Risk and Persistence for First Year Students in College Discovery Program at Bronx Community College", Volume VI, Fall Issue of the HETS Online Journal.