Faculty
Folusho Otuyelu, Ph.D., LCSW
Licensure Preparation Manager
Associate Professor
Graduate School of Social Work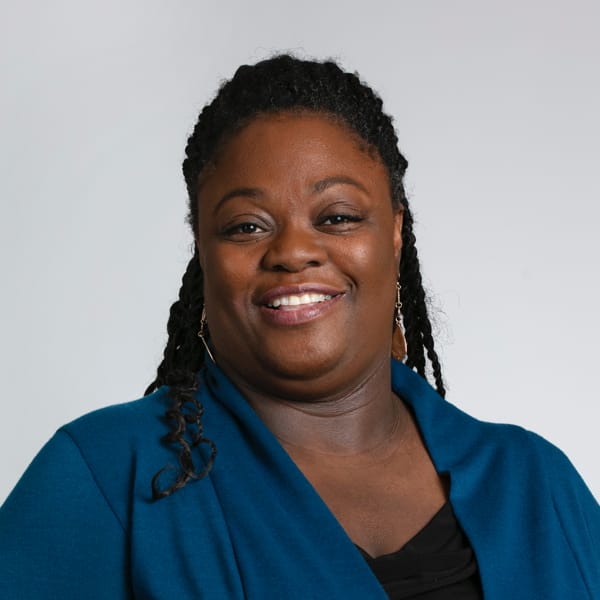 Contact
Biography
Folusho Otuyelu has been practicing in the field of social work for over 17 years. During her tenure, she has worked for prominent non-profit organizations and in the public sector. She has held a myriad of positions from direct practice to administrative and clinical supervisory roles. She has spent a significant number of years working with children, adolescents and their families in the mental health and child welfare areas of practice. Before joining the Touro faculty full time, Dr. Otuyelu taught at Fordham University Graduate School of Social Services and Touro College Graduate School of Social Work. Her research focuses on school readiness resources and its impact on children's social and emotional development over time. Dr. Otuyelu teaches foundation and advanced practice courses, social work practice with children and adolescents and human behavior and the social environment III (HBSE III) Issues and Perspectives in Psychopathology.
Dr. Otuyelu continues to be active with multiple outside groups. She is a consultant for the Children's Aid Society evidenced based practice program in family therapy. She is a member on several child welfare and children's mental health councils in New York City. Dr. Otuyelu continues to work collaboratively with NYC-Administration for Children's Services towards improving child well-being and staff competencies. Dr. Otuyelu is currently working on research looking at resources that fosters' children's social and emotional development towards school achievement. Dr. Otuyelu is also supervising 2 LMSW's seeking their clinical license.
Dr. Otuyelu has extensive knowledge from her years working in the public sector and human service organizations. This allows her to model and embody the core values of the profession. Dr. Otuyelu 15 years of experience as a clinical supervisor has been instrumental to her teaching. She teaches from a perspective of developing competent social workers and is able to bring direct practice knowledge and issues into each course taught. Dr. Otuyelu commitment and dedication to social work practice recently earned her the NASW-NYC Image Award in Direct Practice.