Faculty
Jennifer Zelnick, MSW, ScD
Chair, Social Welfare Policy Sequence
Professor
Graduate School of Social Work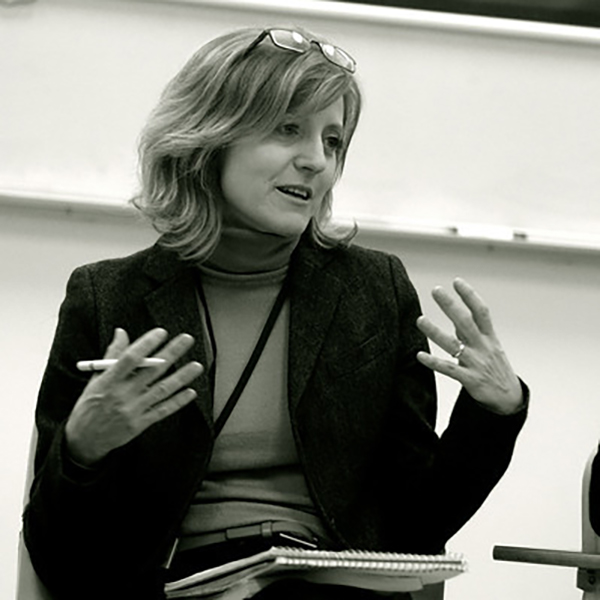 Biography
Jennifer Zelnick, Professor & Social Welfare Policy Chair at the Touro College Graduate School of Social Work, holds a master's degree in social work, and a doctorate in public health, and conducts research in the U.S. and South Africa.
Dr. Zelnick is a public health social worker committed to bringing social work skills into public health research and services. Her research and scholarship investigate topics of importance to the health and social service workplace, beginning with the premise that quality health/social services and successful outcomes depend on sustainable work environments. She is trained in community organizing and occupational health and safety policy. Her research is geared towards useful input into policy development.
International Public Health Social Work
Dr. Zelnick's research in South Africa focuses on social issues and infectious disease. Currently, Dr. Zelnick is involved with training South African TB social workers on patient centered care approaches and is part of a multi-disciplinary study team investigating improvements to care-engagement and health outcomes for drug-resistant tuberculosis and HIV co-infected patients, including the role of stigma, depression and other psychosocial challenges. Her previous work in South Africa concerned the social factors that determine workplace exposure to infectious disease in the context of a generalized HIV and drug-resistant TB epidemic. In the U.S., Dr. Zelnick collaborates with the New York City Department of Health Bureau of Tuberculosis Control to enhance social services for TB patients.
Recent projects include:
Supporting drug-resistant tuberculosis patient medication adherence and retention in care in the transition from hospital to community-based care: An integrated training for hospital and community based social workers to enhance the M/XDR-TB HIV care continuum. A project to support the engagement of public health social workers in treatment for drug-resistant TB/HIV patients. (Primary Investigator, Center for the Programme of AIDS Research in South Africa)
Evaluation a multimodal behavioral intervention to reduce stigma in HIV/Drug resistant tuberculosis in KwaZulu-Natal, South Africa. A randomized control trial of a social work intervention to reduce stigma among drug resistant TB/HIV patients in South Africa. (Co-Investigator, NIH/Fogarty)
Carework Workforce & Work Environment
The working conditions and service delivery in the social service workplace are determined by the social policy environment. Dr. Zelnick's work investigates the impact of factors including austerity, managerialism, and privatization, on the social service workplace, the social work profession, and the quality of social service for vulnerable communities.
Florida's 20-year history of child welfare privatization. Historical case study of how Florida privatized foster care and related services beginning in the mid-1990s, and the ongoing impact to the child welfare system and the vulnerable children and families it serves. Fellowship sponsored by the Jerry Wurf Memorial Fund, established in memory of Jerry Wurf, the late President of the American Federation of State, County and Municipal Employees (AFSCME) and the Labor and Worklife Program at the Harvard Law School.
Total worker health from the shop floor: A union-led design team process to identify workplace health protection and promotion priorities for New York City child welfare workers, a participatory research project investigating the connection between work organization, stress, health, and wellness among child welfare workers. (Primary Investigator, Center for the Promotion of Health in the New England Workforce). In collaboration with the Health and Wellness Committee of the Social Service Employees Union Local 371, AFSCME DC 37, AFL-CIO.
Human Service Workforce Study.Workforce survey of human service workers in New York metropolitan region exploring the impact of privatization and managerialism on the human service workforce. In collaboration with Dr. Mimi Abramovitz, Silberman School of Social Work, Hunter College of CUNY.
Dr. Zelnick serves on the editorial boards of Affilia: the journal of women in social work, Health and Social Work, and New Solutions: A journal of environmental and occupational health policy. As the chair of the Touro College Graduate School of Social Work Social Welfare Policy sequence, Dr. Zelnick will dedicates her passion to engage clinical social work students from different backgrounds in the political process, social justice, advocacy, public health and macro-practice skills needed for change-oriented leadership in the social work field.