Analyzing Ethical Dilemmas
Touro Graduate School of Social Work Professor to Champion Ethics Education for Students with National Appointment
June 13, 2023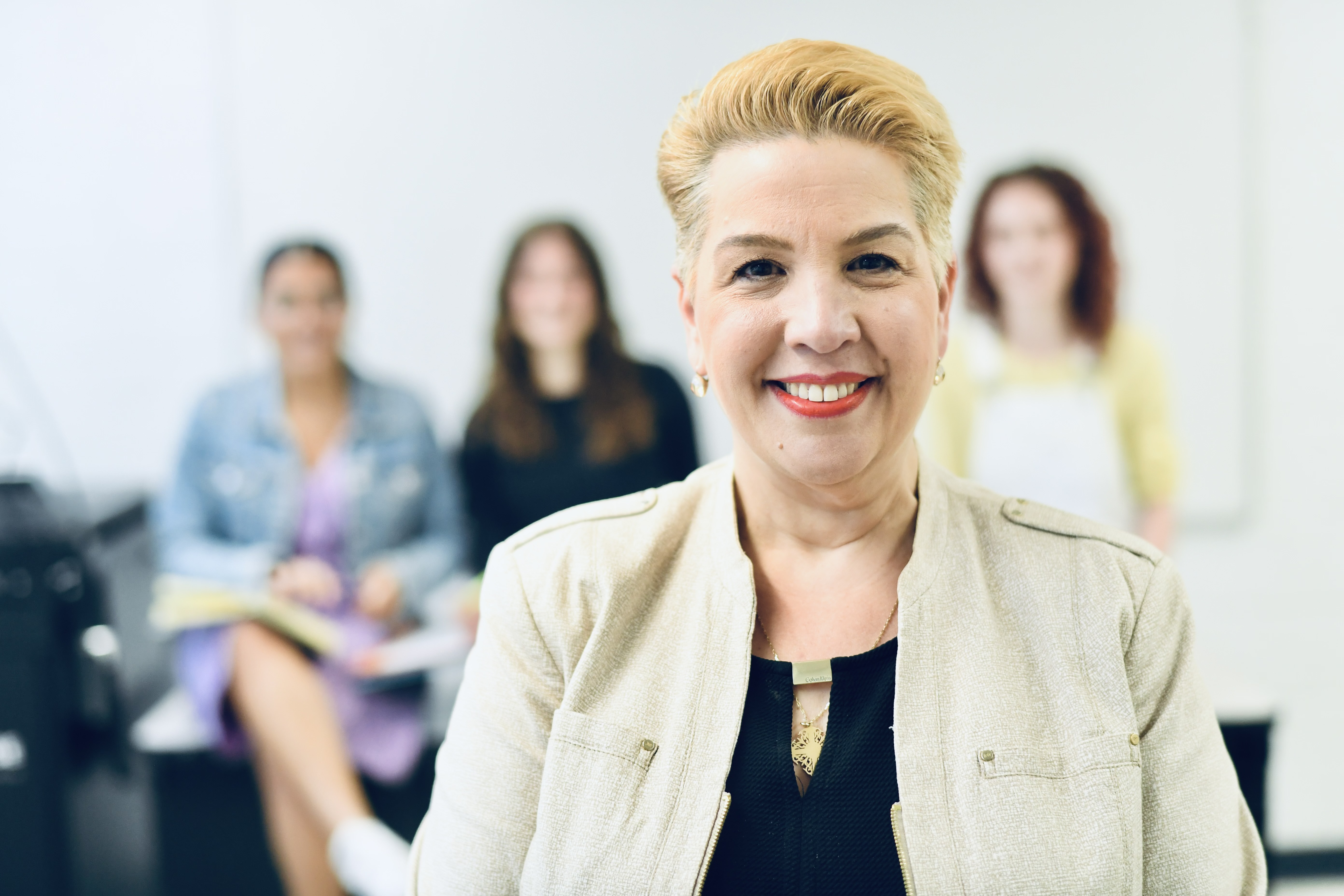 Dr. Athena Motal
Athena Motal, Ph.D., LCSW-R, Director of Recruitment, Outreach and Enrollment and Adjunct Professor at Touro University Graduate School of Social Work, was recently appointed to the National Ethics Committee of the National Association of Social Workers (NASW). Before coming to Touro, Dr. Motal had a long career as a psychiatric social worker, medical social worker, and administrator in community-based mental health programs and NYC hospitals. She has worked with children, adults, and seniors - and their families and caregivers - experiencing acute and chronic medical and mental health conditions. At Touro, she teaches a required course, Values and Ethics, to MSW students.
We recently spoke with Dr. Motal about the work of the NASW Committee, what she would like to accomplish during her three-year term that begins July 1, and the importance of values and ethics in social work practice and service delivery.
Please tell us about the NASW's National Ethics Committee (NEC). What is their charge and scope of work?
The National Ethics Committee is a 12-member voluntary committee responsible for educating NASW members and the larger professional community about standards of ethical professional practice. They review activity of individual NASW chapters around the country, develop and interpret policy and procedures, and oversee the development of ethics education and training and programs. They also hear complaints against members who are alleged to have violated the NASW's Code of Ethics.
What do you hope to accomplish during your term of service?
It would be my hope to bring ethics more to the forefront of social work through education and training. Social work is an ethics-based profession governed by a Code of Ethics with six core values. Everything we do should be grounded in those values: service, social justice, dignity and worth of the person, the importance of human relationships, integrity, and competence. Values and ethics should be a required course in social work education, not an elective, not lightly discussed but embedded in the core curriculum. Touro MSW students learn how to determine if complex ethical dilemmas exist in social welfare organizations and how to evaluate them through decision-making models that lead them to reach balanced and principled resolutions.
What are some of the ethical issues social workers encounter?
A common ethical dilemma that emerged in my practice in the hospital setting is when you work closely with a patient to develop a safe plan to minimize risk and they change their mind and want to exercise their autonomy. If there is nothing interfering with their decision making and they understand the risks they can exercise their right to possibly not make the best decision for themselves.
Why did you go into social work, and what attracted you to hospital/medical social work, in particular?
It was a profession where I could really help people. I was inspired by professors at St. John's University where I majored in psychology. I went on to earn my MSW at New York University, and found the program's fieldwork to be really exciting. My first internship was working in a dialysis unit at a kidney center in Queens and learning from patients about the barriers, challenges and stresses of living without kidney function. A few short years later I was at NYC Health + Hospitals, which serves the underserved, underrepresented and uninsured. One sees everything at a city hospital – the entire life cycle. I learned how to assess patients' needs and develop safe services for patients, families and their children throughout the continuum of care. That was my learning tree.
How did you become interested in ethics?
Hospitals are where a many ethical dilemmas emerge, and working at various hospitals throughout my career I have been able to participate in ethics committee meetings to lend the social work voice and participate in training for medical ethicists. I learned from leaders in the field. When I began my doctorate in social welfare and took a required course in values and ethics I realized that all of the challenging situations I'd had as a medical social worker were ethical dilemmas that needed to be analyzed within an ethics framework rather than simply problems to be solved. This realization inspired me, for my dissertation, to study how social workers resolve ethical dilemmas in the absence of training in social work values and ethics. Being able to teach this at Touro, and now contribute on a national level through the NASW, feels like a full circle moment!