As Opioid Abuse Grows, Experts Offer Advice on Prevention and Treatment
Learn to Recognize the Signs of Addiction and When to Seek Help
November 26, 2019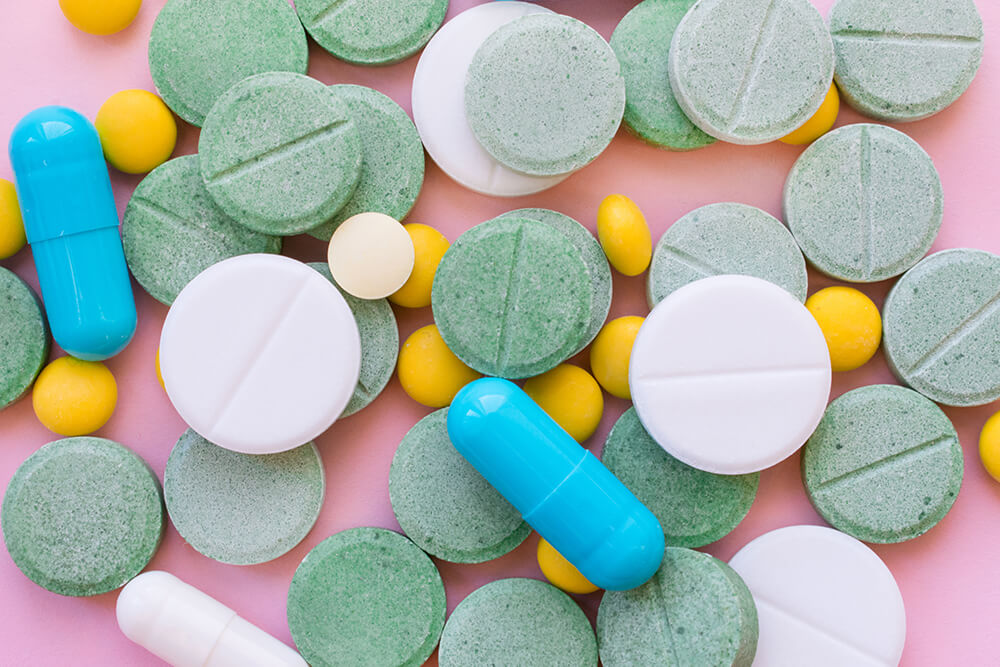 Each day, 130 people in the United States die from an opioid overdose. These victims come from all walks of life and all social circles—and unfortunately, the Jewish community has not been exempted from this epidemic.
"Addiction affects every community, and we all need to play a role in breaking its hold on our friends and families," said David Mandel, CEO of Ohel Children's Home and Family Services, and Chairman of the Professional Advisory Committee of the Touro College Graduate School of Social Work
Opioids, a class of narcotics that include oxycodone, heroin, and fentanyl, are a highly effective treatment for pain management. But this effectiveness comes with a cost: opioids are also highly addictive. Too often, what started as prescription pain management becomes an opioid addiction. Those who do become addicted after a prescription runs out eventually try unregulated and more dangerous drugs from the opioid family, like heroin.
The positive news is that the Jewish community is taking steps to curb opioid abuse. "Thirty years ago, we didn't acknowledge alcoholism or domestic abuse, but we know that whatever is true in the general community is also true in the Jewish community," said Dr. Steven Huberman, dean of Touro College's Graduate School of Social Work. "By addressing these issues directly, we have made great progress. Today we are expanding our focus to opioids."
Dr. Huberman shared specific steps that people can take to help families, friends, and neighbors avoid addiction along with measures to take to ensure loved ones receive the help they need.
Prevent addiction before it starts
Don't leave opioids and other prescription drugs in your medicine cabinet. Keep them in a locked cabinet where they are not accessible to others in your home. This will keep temptation out of sight.
Ask doctors for non-opioid pain relievers when you need medication. Medical and dental researchers have been developing alternative approaches to pain management that don't rely on opioids. Ask your physician about this before you have any procedures that could cause pain.
Follow your prescriber's direction carefully. NEVER take more than prescribed.
Ask for help if you find yourself frequently feeling depressed, hopeless or anxious. Be open and honest with your doctor and your family. There is no shame in seeking help when you need it. Find the right mental health professional now can prevent a serious situation later on.
Know how to recognize the signs of addiction
There are often indicators that someone is using drugs. Look for large pupils, severe agitation, mood swings, inability to concentrate, articulate thoughts or remember things, or not going to school or work regularly.
It can be hard to recognize or acknowledge signs of addiction in someone you care about, or in yourself. But by paying attention, and addressing it as soon as possible, you may be able to save a life.
Seek professional help quickly.
You can start with your family doctor who knows your medical history. He or she can refer you to an appropriate specialist or rehab program Rehab programs typically include both medical professionals and licensed mental health professionals. Residential programs can be short term, typically 10 to 30 days, or long term, typically 1 to 5 months. The National Institute on Drug Abuse recommends asking these five questions to assess different programs:
Touro College's Graduate School of Social Work and School of Health Sciences are developing an interdisciplinary model to treat addiction. "We will be able to deploy teams that include doctors, mental health providers, and social workers," said Dr. Huberman.