Dr. Nancy Gallina Named Dean of Touro Graduate School of Social Work
Leader, Visionary, and Founding Member of Faculty to Guide School Towards Further Growth, Distinction and Achievement
April 27, 2022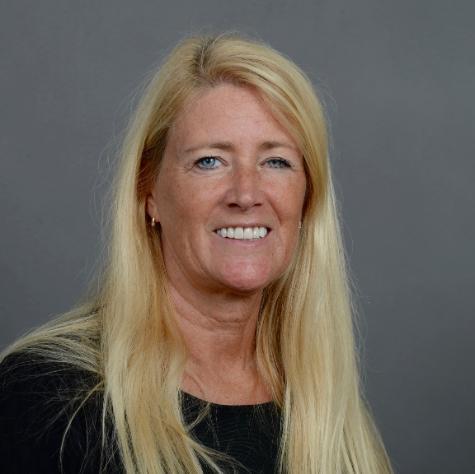 Dr. Nancy Gallina
Dr. Nancy Gallina has been named dean of the Graduate School of Social Work (GSSW) of Touro University, Touro President Dr. Alan Kadish announced this week. Dr. Gallina has led the GSSW as interim dean since July 2020.
"Dr. Gallina has admirably led the GSSW as interim dean with impressive grace, commitment, and leadership in navigating the school through the COVID-19 crisis and beyond," said Dr. Kadish. "She is working collaboratively with all stakeholders as we prepare for our fall accreditation visit, and she enjoys the full support of the senior academic leadership. I believe she has the vision and talent to advance the school to the next phase of growth, distinction and achievement."
Founding Member of Faculty
A founding member of the school's faculty, Dr. Gallina has served as an assistant professor, associate dean, chief academic integrity officer, chair of practice sequence, and director of the MSW program during her almost two decades with the College.
"I look forward to recruiting and training our next generation of social workers. There is so much healing needed in our world, and now more than ever social workers are in demand." she said. "With the repercussions from the global pandemic, and the socio political strife our country has been enduring, we are only beginning to identify the many ways social work can be of help."
Dr. Gallina holds an LCSW and Ph.D. from Adelphi University, where her research focused on the disparity between social work's professed values and the practical demands of the profession. Dr. Gallina was also a member of the inaugural cohort of the Touro College Academy of Leadership and Management (TCALM). She has since returned to TCALM as a facilitator and guest speaker.
Prior to joining Touro, Dr. Gallina helped found Nassau County's Homeless Intervention Program, where she directed a collaborative effort between New York's Department of Social Services and Nassau County's Office of Housing and Intergovernmental Affairs to deliver services to Nassau County's homeless population. Before her government work, Dr. Gallina was the director of Mineola's Family and Children's Association, under whose auspices she managed a temporary shelter and safe house for runaway and homeless youth, a family mediation clinic, and the Nassau Family Court and Child Center.
Dr. Gallina runs a private clinical practice specializing in couples and grief counseling and treating childhood disorders such as ADHD, ODD, and autism. In her free time, she serves as a clinical consultant to Bikers Against Child Abuse (BACA), a community intervention program about which she authored a six-year longitudinal study on the efficacy of the program.
Gallina's leadership follows that of Founding Dean Dr. Steven Huberman, who announced in spring 2021 that he was stepping down after 15 years. Her appointment follows a national search for a new dean begun in summer 2021.