Helping Others and Making a Difference When it Matters Most
As a Palliative Care Social Worker at Memorial Sloan Kettering, Touro Graduate School of Social Work Alum Rachel Assael Finds Meaning
July 21, 2022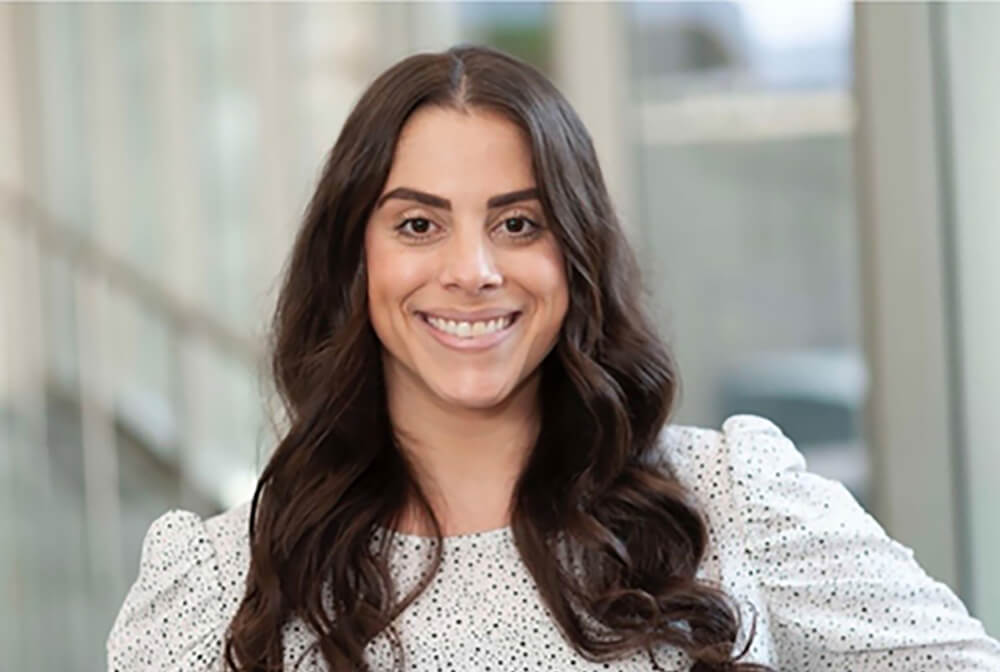 Rachel Assael
What may seem like a mind-blowing career change to some, made perfect sense to Rachel Assael, LCSW—who went from fashion marketing and advertising to supporting cancer patients at the end of their lives.
"My first career was exhausting, and my current career is exhausting, but there was nothing meaningful, special or rewarding about the first career," says Assael, 33, a clinical social worker in Memorial Sloan Kettering Cancer Center's Supportive Care Service, also known as palliative and end-of-life care. "Now I'm perfectly happy to be exhausted because I'm doing something I love and something that matters."
Assael graduated from Touro in 2015 with a master's degree in clinical social work. "The professors were very good, and I liked getting to know my peers in the graduate program," she says. "Of course, I still remember my professors, but what's so surprising to me is that they still remember me—by name! That's the kind of environment it is."
Assael, a runner who lives in Manhattan, spends her workdays focusing on her cancer patients and their families. From assessing psychosocial factors impacting pain to assisting with practical concerns and participating in goals of care discussions, she adds value to their days even as they enter the last stages of their lives. Assael offers supportive counseling around transitions to hospice care, end-of-life and anticipatory grief. "I focus on quality-of-life issues and meaning-making with patients and those who love them when they are at their most vulnerable," says Assael.
She cares deeply for her patients but has taught herself to keep healthy boundaries so she can shield herself from compassion fatigue and emotional burnout. Still, there is always one who is unforgettable, in life and in death. Assael grew attached to a police officer in his 40s. His plan had been to run the New York City Marathon, but it was canceled due to the COVID-19 pandemic. "So, he ran it anyway, alone, even at a point in his cancer journey where he was physically declining. His wife drove next to him in the car for 26.2 miles," Assael says, still moved in the telling. "It was a love story, and it was a life-affirming story. Even as he was dying, he lived!"
When friends or strangers ask her how she can work in such a grim environment, Assael is tru­ly perplexed by the question. "To be a witness to patients who know death is near, who are facing their own mortality, is an absolute honor," she says. "The process of dying strips away layer after layer that used to seem important, and they realize the things that matter most have no monetary value. Not to sound corny, but what matters is love: family, friends, children, pets, spirituality. Every time I leave a patient's room, I feel so fortunate to be doing this work. Every time."