New Research Shows Faith, Community Help Orthodox Jews Weather COVID Storm
Professor Tzvi Pirutinsky of Touro College Graduate School of Social Work Publishes Key Findings
July 27, 2020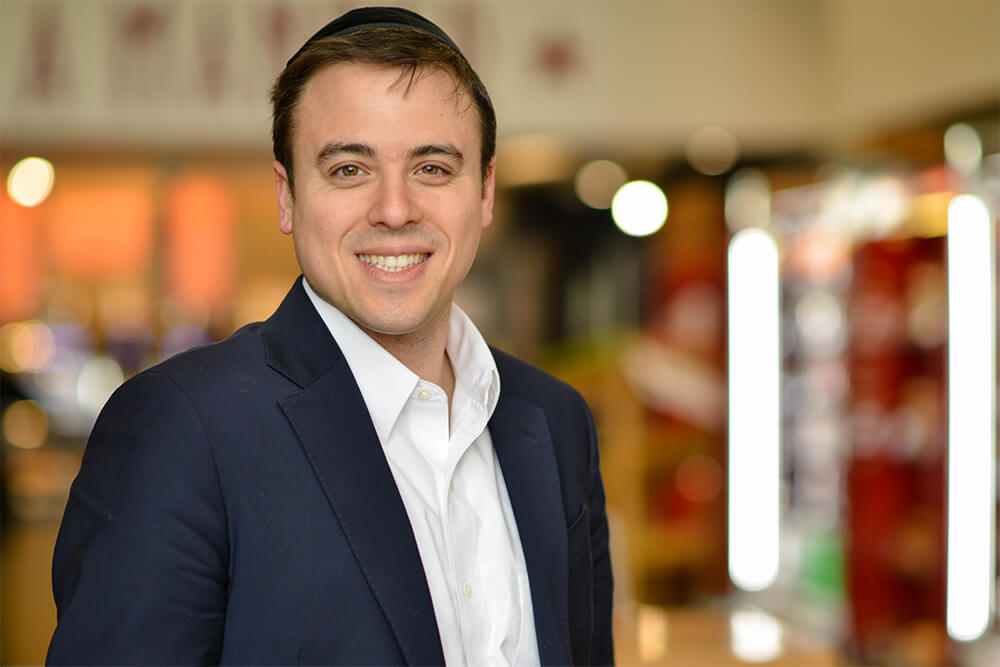 Dr. Tzvi Pirutinsky
New York, NY — Orthodox Jews, despite being hard-hit by COVID-19, are coping successfully with the mental health challenges of the pandemic, according to new research by Dr. Tzvi Pirutinsky, Ph.D., an associate professor at Touro College Graduate School of Social Work. The study was published online this week in the Journal of Religion and Health.
"Our findings highlight that for some, family and faith may serve as key factors in promoting resilience, especially during times of crisis," Dr. Pirutinsky; Dr. Aaron D. Cherniak of Stockholm University in Sweden; Mayenei HaYeshua Medical Center in Bnei Brak, Israel; and Dr. David H. Rosemarin of Harvard Medical School in Boston conclude in their report.
Dr. Pirutinsky and his colleagues surveyed hundreds of Orthodox Jews during the first peak of the pandemic, from March 29 to April 22. Their new report is on a subset of 419 American respondents.
Twenty percent of study participants said they had been infected with COVID-19, or suspected they had, 48% knew someone with confirmed or suspected infection and 58% said that someone close to them had confirmed or suspected infection. Nevertheless, most said that there had been at least some positive impact of COVID-19 on their lives.
And those who reported being more intrinsically religious, having more trust in G-d and using positive religious coping methods reported fewer negative impacts of the pandemic, the authors found.
"Specifically, many respondents endorsed using positive methods of coping such as accepting reality, looking for something good in it, taking action and finding comfort in religious beliefs and prayer — all of which correlated with less impact and better mental health," Dr. Pirutinsky says.
"This is particularly striking, considering that so many Orthodox religious practices center around communal involvement — from praying with a minyan to learning Talmud with a regular study partner," he added. "Thus, while COVID-19 may have impacted the ability to connect with one another in synagogue. For most survey respondents, it has not taken away the sense of connection with G-d."
The Touro College and University System
Touro is a system of non-profit institutions of higher and professional education. Touro College was chartered in 1970 primarily to enrich the Jewish heritage, and to serve the larger American and global community. Approximately 18,000 students are currently enrolled in its various schools and divisions. Touro has 35 campuses and locations in New York, California, Nevada, Illinois, Berlin, Jerusalem and Moscow. New York Medical College; Touro University California and Touro University Nevada; Touro University Worldwide and its Touro College Los Angeles division; as well as Hebrew Theological College in Skokie, Illinois are separately accredited institutions within the Touro College and University System. For more information, visit www.touro.edu.