"The Perils of Privatization"
Touro-Hunter Study: Running a Social Service Agency Like a Business Can "Strip the Care Out of Social Work"
September 11, 2020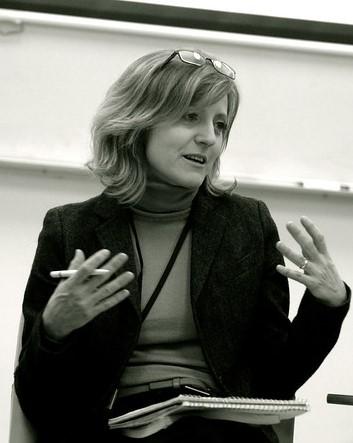 First-Ever Survey of 3,000 Human Services Workers in a Major U.S. City Reveals Workers - and Managers - Lose; Racial Disparities Revealed
The trend of running human services agencies like businesses makes it harder for social workers to meet client needs and for managers to ensure high quality services. High levels of stress and burnout result, and racial disparities abound, according to new research from Touro College and University System, and Hunter College, City University of New York.
"This NYC study is the first-ever survey of 3,000 front line human services workers and program directors in a major U.S. city about their jobs and working conditions. We discovered disturbing patterns in the workplace that are impeding the ability of social workers and managers to do their jobs," said study co-author Jennifer Zelnick, ScD, a professor at the Graduate School of Social Work at Touro.
In their study, published online Aug. 14 in the journal Social Work, Drs. Zelnick and colleague Mimi Abramovitz, DSW, of Silberman School of Social Work, Hunter College, found high numbers of survey respondents reported that increased documentation requirements took time away from working one-on-one with clients (79%). Over half of the frontline social workers reported they had no time to build trusting relationships with clients. Program managers said they spend too much time tracking outcomes (77%) and worried that the focus on the "bottom line" interfered with quality of service (70%).
This trend, known as "managerialism", is just as hard - maybe harder - on managers, compared with frontline social workers, noted Abramovitz.
"I went into social work to make a difference. For many years I felt I did. However, with the new rules, strict billing requirements, budget cutbacks, increasing reliance on documentation and outcomes, treatment emphasis is no longer client-centered. It is driven by the bottom line," wrote a program manager.
Serious Racial Disparities
Respondents also reported serious racial disparities. Many more white workers (47%) than persons of color (33%) were agency administrators, while persons of color were overrepresented on the front lines (70% vs. 53%). More workers of color (36%) than white workers (26 %) staffed agencies highly committed to the new business model. They also reported more problems in workplace environment, including poor ventilation (35% vs. 24 %), poor air quality (30% vs.16%) and lack of private space (39% vs. 29%), limiting the option to socially distance.
Emphasis on outcomes like productivity and efficiency have long been migrating from the business world into human services agencies, the authors explain in their report, "The Perils of Privatization: Bringing the Business Model into Human Services". In it, they detail how managerialism is a key element of the privatization of the welfare state that began in the Reagan years. Supporters say using a market-driven approach to deliver human services cuts costs while improving quality, whereas critics claim that it can "strip the care out of social work."
"While 'too much paperwork' is not a new complaint in agencies given the need for public accountability and compliance, managerialism shifts the need for paperwork into overdrive," said Zelnick.
Over 3,000 Workers Surveyed
To investigate how workers in the field experience the forces of privatization, the authors surveyed 3,027 employees at a wide range of human services settings across New York City, including mental health, health, child welfare, education and public assistance. Participants included frontline employees, supervisors, program managers and directors. Respondents rated the degree of managerialism at their own organizations based on four areas: productivity, accountability, efficiency and standardization.
"A clear consensus emerged in our findings — managerialism requires human services workers to do more with less: fewer staff, less time, and fewer opportunities to build trust with clients," Zelnick said, adding these conditions were reported troublesome by more workers of color than white workers. "More workers in high managerial than in low managerial agencies reported problems with job-related stress, ethical conflicts, morale and burnout as well as turnover and job satisfaction," said Abramovitz, noting, however, "over 90% of the human services workers still indicated that they 'like to help people' and think their work makes an important contribution to society.'
"In our work, it is important to recognize that not everything can be quantified. Funders and others calling for accountability need to acknowledge the qualitative nature of our work," commented a program manager. A social worker added, "we can't help our participants if we are constantly stressing about productivity."
"This report is a wake-up call," Zelnick concluded, "The field has rightfully been adopting changes to better evaluate the impact of services on clients. But some of these changes may produce perverse incentives, constrain advocacy and result in mission drift."