Trust is Built Slowly
Touro Graduate School of Social Work Alumna Goldie Gotesman Helps Her Clients Achieve Breakthroughs
September 29, 2023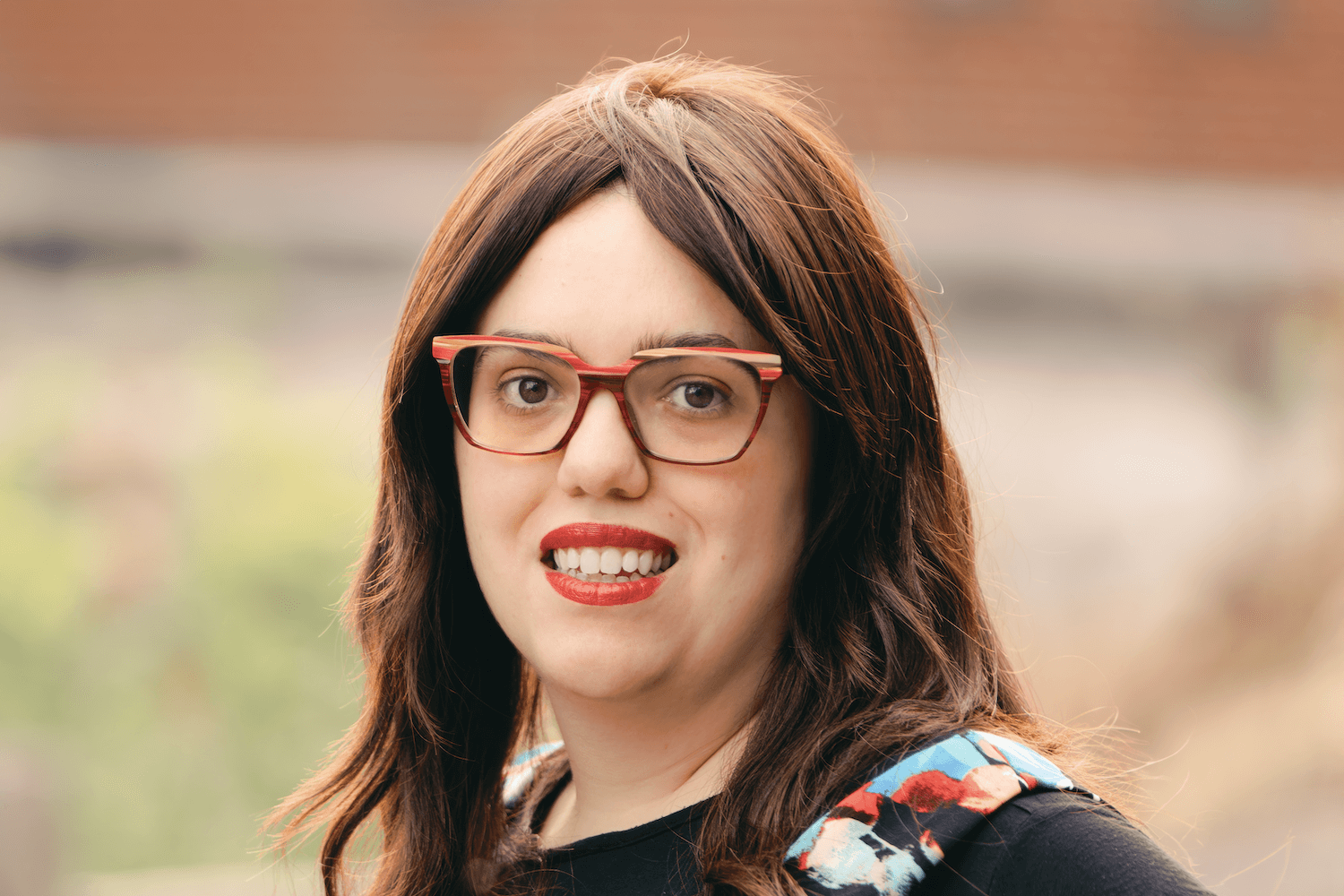 Goldie Gotesman
The most important factor in social worker Goldie Gotesman's treatment plan is building a therapeutic alliance with her patients.
"Patients have to trust you to open up," related Gotesman, LMSW, LCSW,
a proud alumna of Touro's Graduate School of Social Work (class of 2016). "One patient described therapy as gutting himself. Good therapists don't judge; they give you their full attention. Therapy is a process. I need to show my client I want to be there for them.
"Engagement doesn't happen overnight; trust is slowly built and eventually patients are able to open up," she continued. "Therapy is not a magic cure-all, it's a process. If you go into sessions with an open mind and are willing to do the hard work, then you'll notice improvement. But you only get out what you put in. Sometimes that can be difficult. A therapist is there to help guide you through the process."
Gotesman's journey into social work was a natural progression. Known as the go-to person for advice among her friends, she was guided towards the profession during her psychology studies at Lander College for Women (LCW). Despite the challenges of balancing graduate school with a full-time job and personal life, Goldie gained invaluable skills that she applies in her practice today.
"I got married in the summer of 2013 and began graduate school that fall while working full-time and doing graduate school at night," reflected Gotesman. "I gained a lot of self-knowledge and experience in balancing home, school, and work at the same time. I learned useful skills that I use today day-in and day-out."
The lessons she learned in GSSW she applies every day in her job as a psychotherapist at Interborough Developmental and Consultation Center, a position she's held since graduation. Through her work, Gotesman has helped more than 100 patients deal with issues ranging from anxiety and depression to bipolar and schizoaffective disorder.
"I'm very grateful for Touro," said Gotesman. "The staff was very supportive, and my classmates were great. The classes I took really prepared me."
One class that left a particular mark on her was a class on cognitive behavioral dialectical therapy, a type of treatment that Gotesman uses with many of her patients.
"Cognitive behavioral therapy is where we explore the behavior that the client is doing and we examine how we can reintroduce new behaviors to reduce or improve that behavior," Gotseman explained. "We try to change the viewpoints on what they're doing since what they're doing now isn't helping.
This approach involves reflective listening, reframing negative thoughts, and introducing new behaviors to help patients better manage stressors in their lives.
"It's a very difficult process but the fact that patients reached out to therapists shows that they've taken the first step," said Gotesman.
Success in therapy, according to Gotesman, varies for each individual. It could be a patient verbalizing their anger for the first time or learning to set healthy boundaries with their family. These breakthroughs, she believes, signify a crucial difference made in someone's life.
"One of my patients resented her family constantly and felt disrespected by them," Gotesman said. "We worked on setting healthy boundaries—just because your family asks you to do something, doesn't mean you have to do it. I taught her to focus on her mental health and say no when she needed to. She's able to channel her feelings and she's able to say no to someone who she couldn't say no to before. It's a breakthrough for her."
During the challenging times of the Covid-19 pandemic, Gotesman emphasized the importance of self-care to her patients, a principle she also applies to herself. She believes that taking care of one's mental health is crucial in dealing with stress, anxiety, and depression.
"Self-care is something I bring up very often," recalled Gotesman. "I realized I wasn't the only one dealing with this and I began telling everyone about the importance of self-care. The example I give my clients is when you're on a plane, the cabin crew always starts with put your mask on first, then help your loved ones. Similarly, if you don't take care of your mental health, you won't be able to take of the needs of your spouse or children. When you take time to perform self-care then you're able to focus on the needs of others. Self-care can also help reduce the symptoms of anxiety and depression."
Gotesman completed her LCSW in 2022 and is now seeing patients privately. She can be reached at GoldieLCSW@gmail.com.